The fun is over, now it's time for the real test!
This evaluation will simulate our Prop Trading Environment. The only difference is that we will not be executing live trades yet on our side.
There will be our standard protection & analysis mechanisms to monitor your account in the same way as if it were funded.
So please remember that all the same rules regarding account management apply here.
Also note you will not be able to restart this process free of charge.
So if you decide to enrol and fail then the process is over and access to funding will be denied.
Here you are entering into an agreement with EnFoid and confirming that you will do everything within your ability to abide by the trading rules we have outlined.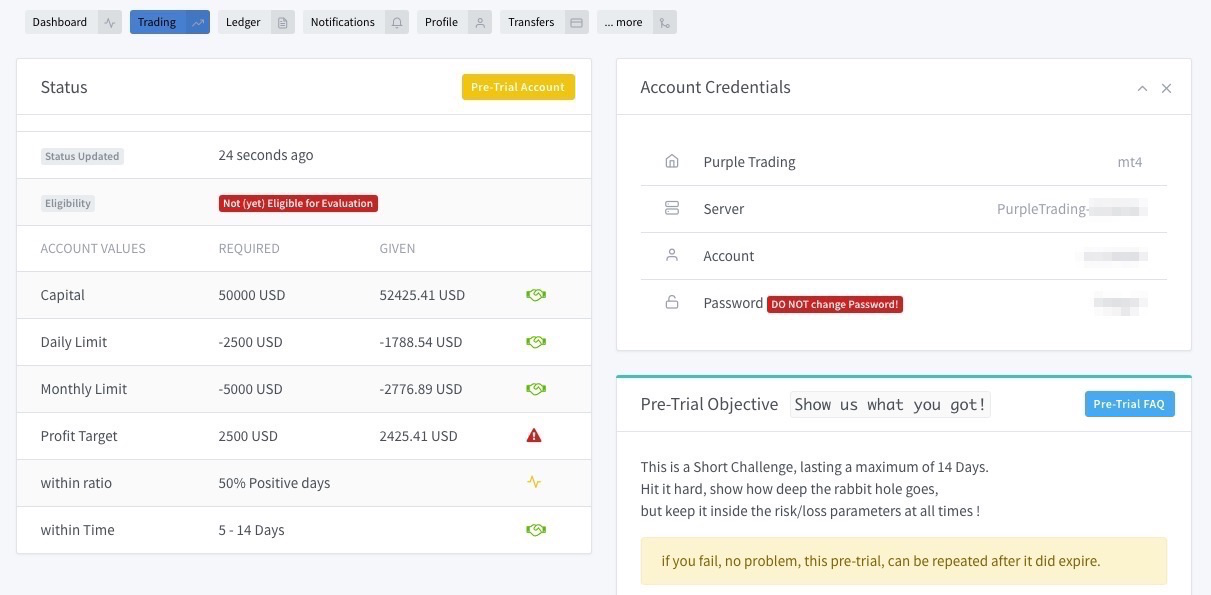 your Account management will show you some of the features the live traders have,
plus some status details and options to share your performance as well.