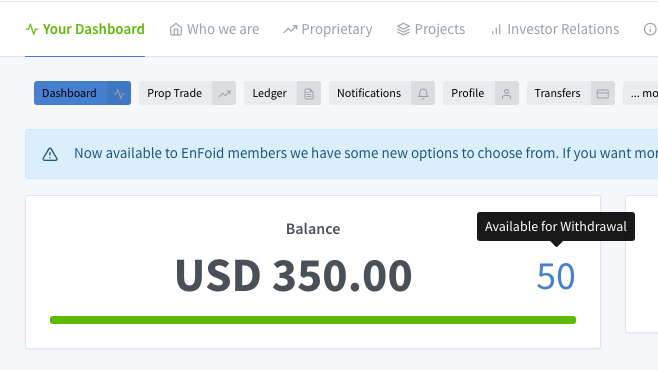 first of all: THERE IS NO FEE
instead you deposit at least the required amount to your EnFoid Account. the Funds will stay there, we will not take it away! The amount will be however reserved, and you will not be able to withdraw it until the Verification is Successful. meanwhile it will receive Interest payments every week, just like any other investment.
you indicated that you know what you are doing,
Fast-Track, lets you bypass all the formalities, that means we will have to take your word for it.
we will cover expenses and secure the Funding with this deposit, to maintain our own integrity, the funds will be locked for withdrawal till you get funded, as from this point on our EnFoid Win-win strategy will cover future costs.
---
so if your intention is correct, and you do know what you are doing, there is really no risk on your side.
we a) not take away the funds and b) a single trade on your new Live account will cover this cost already.
in exchange you get to trade with our equity, reducing your risk and exposure to just the deposit you made instead of the full 50.000 USD. that alone is already a huge advantage.
---
Your own Funds vs. EnFoid Funded account.
Capital required
Capital to trade
Your exposure
Taxes
Your Capital

$ 50,000

$ 50,000

withdrawals will cut growth

100%

Your funds with the broker

Capital Gains Tax

up to 30% in some Countries

EnFoid Capital

$ 400

$ 50,000

Balance increases over time

1%

None of your money is exposed

Income Tax

Low Taxes on Revenue